Are you constantly worrying that you might come home to a cold house? Is your utility bill higher than it used to be? Do you need a technician to come visit your home multiple times during the winter? Then it might be time to buy a new furnace. The good news is, it's not as bad as it may seem. Between American Comfort Central, your utility company, the government & many other organizations you can save a lot of money on a new high efficiency furnace. When you schedule your free in home comfort evaluation you will be able to see all the discounts, rebates and special offers that exist for your new HVAC system.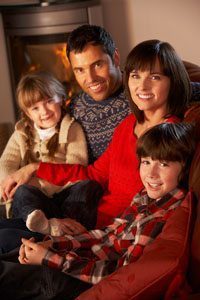 Things to Consider
When it comes time to replace your furnace there are a few things you should consider.
Does anyone have allergies or other breathing problems in your home?
Are your skin or eyes especially dry in the winter?
Are you worried about getting sick?
These are all things that you can bring up when speaking with your comfort advisor. There are many new innovative products today to make you more comfortable at your home than ever before.
American Comfort Central actively pursues industry best practice, continued education and commitment to exemplary customer service. With this in mind, we offer a 100% Satisfaction Guarantee. If you are dissatisfied for any reason within the first year, contact us and we will show our appreciation for the opportunity and make it right.
Contact American Comfort Central today to learn about how one of our furnaces or handlers is the perfect fit for your family. If you would like to learn more about all of our innovative products, visit our product page