Air Conditioners require regular maintenance in order to prevent costly repairs and inconveniences down the road. With out regular maintenance to your cooling system you could be throwing cash out the window. When an air conditioner is not regularly maintained the indoor & outdoor coils can become loaded with dirt, dust & other debris, preventing efficient heat transfer across the coil, costing you more money! If the system is not inspected annually by a trained professional parts inside the system can also break down. This can cause catastrophic damage to your air conditioner and furnace, possibly leaving you with out cooling in your home. Comfort Central strongly recommends having your air conditioner checked every spring in order to make sure it is in top running condition.When Comfort Central sends one of our technicians to your home or place of business for an annual Clean & Check he will inspect the following: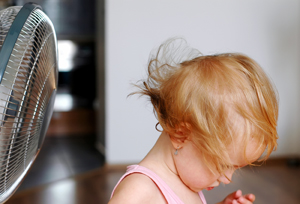 Cycle the air conditioner
Test total refrigerant pressure
Test outdoor ambient temperature
Test indoor ambient temperature test
Test amperage draw on fan motors
Oil motors
Check integrity of electrical contactors
Tighten electrical connections
Check indoor coils (drain properly)
Inspect and wash outdoor coils
Change fuses
In the event that you air conditioner does break down you can be assured that our trained team of technicians will have your system back up and running right away. Out team is ready for an emergency any time of the day, we are available 24/7 to provide you with comfort. If your system does break down within 1 month of having our technicians out for a Clean & Check we will happily send a technician back out and waive the return fee.
American Comfort Central actively pursues industry best practice, continued education and commitment to exemplary customer service. With this in mind, we offer a 100% Satisfaction Guarantee. If you are dissatisfied for any reason within the first year, contact us and we will show our appreciation for the opportunity and make it right.
Contact American Comfort Central today to learn about how on of our furnaces or handlers is the perfect fit for your family. If you would like to learn more about all of our innovative products, visit our product page.