No one ever plans for their air conditioner to break down just before the hottest week of the year, that is why we offer worry free financing. With a new energy efficient Air Conditioner from Lennox you can expect to see a reduction in your energy bills making that cool air in your home that much more comfortable. When you schedule an in home comfort evaluation you will be presented with all the current discounts, rebates and special offers that can help you save money.
When it comes time to replace your air conditioner there are a few things you should consider.
Things to Consider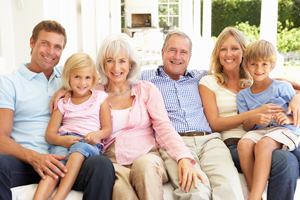 Does anyone have allergies or other breathing problems in your home?
Does the air in your home feel humid or wet?
Is there a large amount mold or mildew in your home?
Are you worried about getting sick?
These are all things that you can bring up when speaking with your comfort advisor. There are many new innovative products today to make you more comfortable at your home than ever before.
American Comfort Central actively pursues industry best practice, continued education and commitment to exemplary customer service. With this in mind, we offer a 100% Satisfaction Guarantee. If you are dissatisfied for any reason within the first year, contact us and we will show our appreciation for the opportunity and make it right.