American Comfort Central offers the finest and most complete Commercial HVAC services in the Chicagoland Area.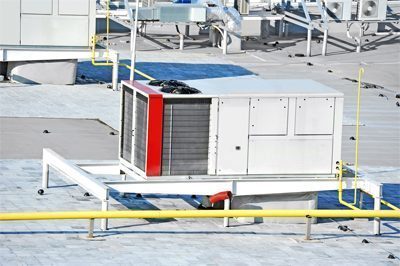 Heating, ventilation, and air conditioning (HVAC) systems are essential in keeping you and your business comfortable during any season. Regularly scheduled maintenance and repairs of your HVAC system are important for its longevity and efficiency. American Comfort Central offers exceptional services for all of your heating, cooling, and air quality needs. Read on to learn more about the many great services offered by this trusted HVAC company.
Scheduled Maintenance and Repairs for Roof Top Equipment
American Comfort Central provides scheduled maintenance as well as repairs for rooftop equipment such as packages units, split systems, chillers, boilers and make-up air systems. The company also offers a variety of repair services including coil cleaning, fan bearing replacement, blower wheel balancing/replacement and more.
Competitive Replacements and New HVAC Installations
The company understands that replacing an outdated or malfunctioning HVAC system is often a last resort due to associated costs. However, their affordable pricing keeps their customers coming back time after time when they need new installations or replacements done quickly and professionally. They offer competitive replacements for your business critical equipment.
Customized Maintenance Agreements
American Comfort Central offers customized maintenance agreements tailored to fit each customer's specific needs to ensure proper care of their HVAC system year-round. These agreements can include semi-annual preventative maintenance visits from a qualified technician who will inspect your system for any existing or potential problems to keep it operating efficiently throughout the year.
For nearly three decades American Comfort Central has been providing top quality services for commercial businesses throughout McHenry and surrounding counties in Illinois. The company offers comprehensive solutions for all of your HVAC needs including scheduled maintenance and repairs for roof top equipment; competitive replacements; customized maintenance agreements; coordinating crane rental; curb replacement; old equipment removal; advantages of installing new energy efficient HVAC systems; high-quality equipment installation for retail shopping centers, banks, single level offices, theaters and healthcare/laboratories; free consultation/evaluation available upon request – just to name a few! With reliable service from friendly technicians who understand your unique needs and budget constraints – there's no better choice than American Comfort Central when it comes to making sure that you get the most out of your home's heating & cooling systems! Contact us today to learn more about our professional HVAC services!
Some of the commercial establishments we service:
Retail Shopping Centers
Banks
Single Level Offices
Theaters
Healthcare and laboratory
Some of the equipment we service:
Roof Top Air Conditioning Units
Central Systems
Water Boilers
Exhaust Units
Ventilation Units
Contact us today for a free consultation/evaluation of your commercial HVAC needs!