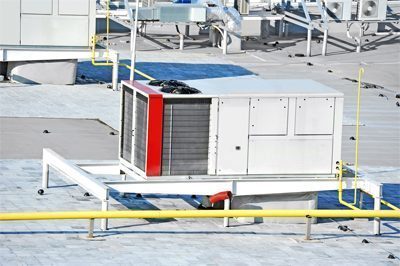 American Comfort Central offers the finest and most complete Commercial HVAC services in the Chicagoland Area.
Equipment Maintenance: We can provide scheduled maintenance and repair for all roof top equipment. Including RTU's, Roof Mounted Exhaust Fans, and Make-up Air units. We can customize a maintenance agreement that will suit your needs,  from filter replacements, belts replacements, Fall and Spring clean and checks.  Contact us today to receive a custom Service Agreement for your equipment at 800-283-4500.
Competitive equipment replacements: As with the residential side of our business, we also represent all of the major manufactures for all types of roof top equipment. We will co-ordinate crane rental, curb replacements, removal of old equipment and haul away.  In most situations we can have you back up and running in less than a day's time.
New Installations:  No matter the location or scope of your commercial project, American Comfort Central will work with you to design, engineer, and install your commercial HVAC project. We offer services for all commercial heating, air conditioning, and ventilation systems.
Why choose American Comfort Central for your commercial HVAC project?
American Comfort Central's Commercial HVAC systems use fewer resources, minimize space, minimize noise, and are cost effective. We build them to operate to highest possible industry standards while serving the customer's needs.
American Comfort Central works closely with building owners to oversee the installation and operation of their HVAC facilities. We take communication seriously, and will work with you every step of the way in the design and execution of your commercial HVAC project.
American Comfort Central uses only the highest-quality equipment for our build-outs. All of our HVAC units and gear have been proven in the field and in the comfort of your home or commercial establishment.
Some of the commercial establishments we service:
Retail Shopping Centers
Banks
Single Level Offices
Theaters
Healthcare and laboratory
Some of the equipment we service:
Roof Top Air Conditioning Units
Central Systems
Water Boilers
Exhaust Units
Ventilation Units
Call us today for a free consultation/evaluation of your commercial HVAC needs!